Overview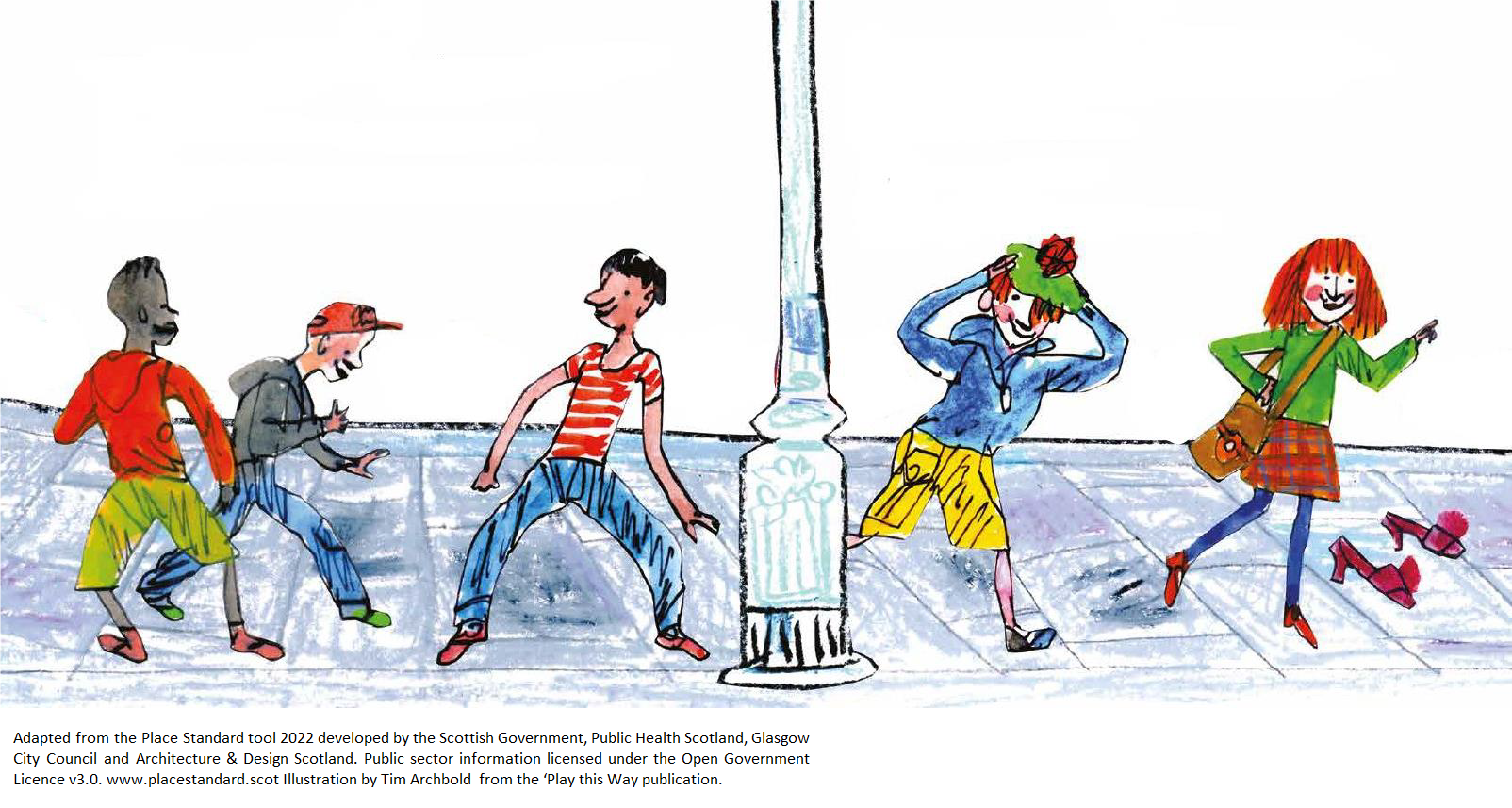 Why is the place where I live important?
The places where we live and play are important because they help us to have healthy, happy lives and help us take care of the environment. 
When we walk, wheel or cycle around, we are taking exercise which is good for our health.  It also means that we are not using cars, which helps to keep the air clean and the streets safe.   When we have good outdoor spaces and places to play, it makes us happy and healthy and helps us to spend time with friends and family.
When there are places like shops, libraries, cafes, schools and nurseries close by, we are able to walk to these places and use them easily.
The places where we live and spend our time can also make us feel close to our friends and neighbours and help us to feel proud of a place and take care of it.
Why do my views matter?
This survey is for children aged 4 - 10 years old. We have other versions for children and young people of different ages on our consultation home page.
Your thoughts and opinions are very valuable to us and we want to be able to use your ideas to make our next Local Development Plan and your place even better.
Please answer the following questions to help us understand what matters to you about your area – what is good, what isn't and if you had a magic wand, what would you change to make where you live even better.
Please don't tell us your name, anyone else's name, or the names of places (like where you, friends or relatives live). As this is an anonymous survey, we will unfortunately be unable to use any answers which include that information for privacy reasons.
You can write the answers yourself, or ask an adult to help you if you need.